Mahesh Eng. Works Dairy Equipments has been certified with ISO 9001:2005 quality management that is engrossed in manufacturing and supplying of high quality Dairy Equipment, such as Milk Analyzer, Milking Machine, Milk Strainer, Milk collection Accessories, Cream Separator – Automatic, Electric, Electronic, Hand Driven, Manual and online, Milk Fat Testing Machine, Stirrers, Butter Churner – Manual, Electrical, Bulk Milk Chillers, Can Scrubber, and Milk Storage Tank and many more. We are located at Rankpur Village in Gujarat.
We are developed with a team of qualified technocrats with an engineering background, supported by skilled technicians and craftsmen. It is monitored by an energetic man Mr. Mahesh Panchal. Under their able leadership, the firm has installed and executed many projects of Milk Processing Plants and their mindset of suggesting exact requirement to the client and appropriate machinery/ equipments for the plant has proved the project quite successful and achieved good results and required needed rated capacity.
We are looking for queries from globally. We put quality confirmation and customer fulfillment as our prime point. We don't pressure much after bringing high benefit out of our arrangements rather making it a win-win circumstance for both the customers and ourselves. We provide cost effective solutions for our regarded customers who are anticipating setup new plants.
Dairy Equipment in Saudi Arabia
We are affianced in offering our clients with a qualitative assortment of Dairy Equipment in Saudi Arabia. Our assortment of products for dairy industry is skid mounted pasteurization, road milk tankers, milk storage tanks, sight glass accessories, valves, chilling plant, level indicators, heavy duty machining, conveyors and such other related products. Our offered products are widely demanded in different industries. We are supported by hi-tech infrastructure and latest machinery, and been able to serve our clients with best-in-class products and ensured satisfaction. In the manufacturing process, we procure our raw materials from the certified vendors. After performing quality check measures, these materials are utilized in production process. Preserving the quality at every stage of business has enabled us to become a overestimated and trusted name.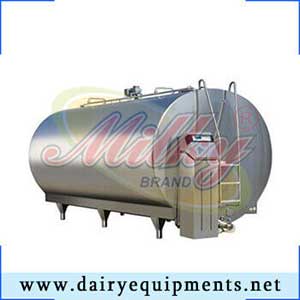 Milk Analyzer in Saudi Arabia
Owing to our proficiency in this milking accessories range, our organization is engrossed in offering Milk Analyzers in Saudi Arabia. These offered analyzers are supplied to the patrons with longer life working. Our analyzer are very easy to operate analyzers are extremely hard in frame and easy to maintain. These offered Analyzers are being specially built to meet the necessities in the market for its easy working with simple handling. Having a vast experience of work with the Saudi Arabia Dairy Companies, we are now dealing with the international market in keeping with our strategy of offering the best solutions for the Dairy Industry. We are now offering the best quality of the Milk Analyzer having high speed milk analyzer which fully meets the requirements of the Saudi Arabia Market and appropriate for milk collection centers, cooperative societies and Dairy Laboratories where there is a big work load and fast and cost effective analysis is needed.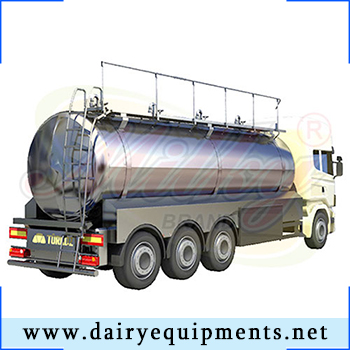 Milking Machine in Saudi Arabia
Accomplishing the wide experience, we have been developed as a major manufacturer of Milking Machine in Saudi Arabia that is widely utilized in dairy milk. The offered machines are perfectly designed and manufactured by utilizing the fine grade components by advanced technology in the demanding supervision of a great team of seasoned experts. These Milking machines are made in the different technical specifications according to the customer's requirements at controlled prices. This device ends up being critical in the circumstances when manual milking becomes inadequate or work extraordinary. Developed of parts, for example, hook, teacups, drain tube, throb tube and pulsator and this machine is immaculate in applications in dairy enterprises. These machines help in keeping up the drain encased and secured from external tainting. The machine is offered to our potential customers at aggressive costs.
Milking Strainer in Saudi Arabia
Mahesh Eng. Manufactured Milk Strainer in Saudi Arabia are best appropriate device to filter milk, the milk strainer can be placed on milk can and can utilized to filter milk. These offered strainers are Elegant, Easy to clean, Smooth finishing, mirror finish polishing. Manufactured Milk Strainers are widely utilized in milk supplied with stainless steel screen and stainless steel lock. These strainers are manufactured utilizing the superior quality of 2mm thick stainless steel; it consists of one filter container. These milk strainers are widely installed in milk pipeline and are esteemed due to its sturdy construction, easy installation, durable finish and low maintenance.
Cream Separator in Saudi Arabia
At Mahesh Eng. works, the offered Dairy Equipments, the high quality Cream Separator in Saudi Arabia for extremely sophisticated use. It is produced using the dependable and great quality steel to guarantee the solid execution. Utilizing the bleeding edge innovation, we offer the cream separator machines in the custom sizes for the variable needs of our clients. The cream separators are scraped spot safe and rust verification in this manner they guarantee the long haul execution. Made in the limit of 100H, the separators offer the ideal level of execution and are generally utilized as a part of the drain plants, journals and drain testing research facilities. The cream separator is utilized to extricate the cream from drain. The gadget is powerfully adjusted for the vibration free execution. The capacity is helpful and inconvenience free. We are offering different types of Cream Separator such as Automatic Cream Separator, Electric Cream Separator, Electronic Cream Separator, Hand Driven Cream Separator, Manual and Online Cream Separator.
Butter Churnerr in Saudi Arabia
We are the well-liked and superior quality Butter Churner in Saudi Arabia as a manufacturer and supplier in Gujarat serving the clients across Saudi Arabia. We are engrossed in delivering the best quality Milk Diary Equipments that are invaluable in terms of their performance. Our offered Butter Churner is designed in compliance of the industrial guidelines to make sure their impeccable service for a long term. Churning invoke to shake the cream to manufacture butter. Varying the whole milk to butter is a procedure of transforming a fat in water emulsion. Butter is produced from cream that is removed from the whole milk and then reduced. Churning physically excites the cream as it damages the fragile membranes surrounding the milk fat. Through constant churning, fat collects as long as they start to develop a layer with air bubbles to produce the butter. The quality is tested at the various levels to distribute the faultless device that can meet the client's needs. Our customers enjoy our wide-ranging proficiency in manufacturing the dairy equipments.
Cities of Dairy Equipment Supplier in Saudi Arabia
We are distributing the Dairy Equipment, such as Milk Analyzer, Milking Machine, Milk Strainer, Milk collection Accessories, Cream Separator – Automatic, Electric, Electronic, Hand Driven, Manual and online, Milk Fat Testing Machine, Stirrers, Butter Churner – Manual, Electrical, Bulk Milk Chillers, Can Scrubber, and Milk Storage Tank and many more in all the major cities and industrial areas of Saudi Arabia such as Saudi Arabia, Medina.